This is Part 2 of a 2-part blog series of Atlas In the Field, Eastern Africa edition. Look for Part 1 where we interview Mike Markovina of WCS about his data collection work in Tanzania and Mozambique.
The Allen Coral Atlas team is extremely lucky to work with wonderful field teams around the world who collect the data needed to calibrate and validate the Atlas. With our newest Eastern Africa and Madagascar region maps just released, we took this opportunity to talk with our field teams about their experience and observations. They collected georeferenced phototransects in Kenya, Seychelles, and Mozambique during the 2019-2020 field season (some replies have been edited slightly for clarity).
Swaleh Ali Aboud, Kahaso Chembe, and Isabel Marques da Silva were part of the field teams organized by CORDIO to collect georeferenced photo transects, providing the University of Queensland team vital data.
About the team:
Kahaso Chembe was part of the snorkelling team doing ground truthing in Diani-Chale. Ever since her first snorkelling experience she's "never looked back." She says she is hopeful for the future of coral reefs because "people's mindsets have begun to change."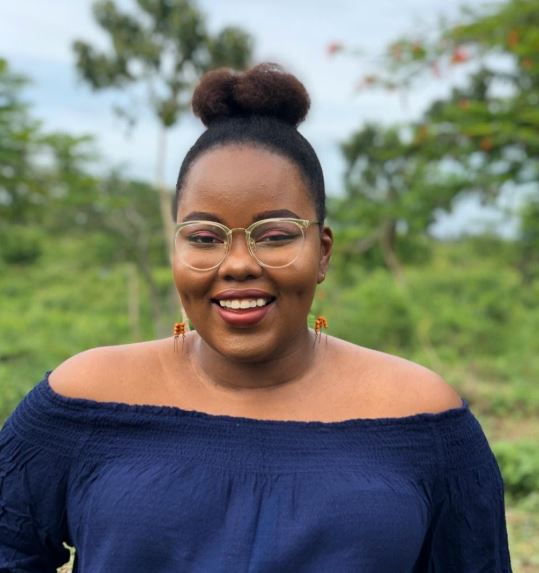 Photo of Kahaso Chembe. (Photo by CORDIO, 2020)
Isabel Marques da Silva is the director of Centro de Investigação e Conservação Ambiental (CICA), an environmental and conservation research center from Lúrio University. She has been working in environment research with NGOs and the private sector since she arrived in Mozambique in 2006. Coral reefs, she said, "changed my research and my life."
She started diving in 1992 and in Mozambique since 1999. In 2006 she decided to move to Mozambique and study coral reefs. Now, local fishermen call her kerera (snapper), the fish that never stops swimming. She says "I have a spell [on me] because I showed the coconut crabs to tourists." Coconut crabs are magic in the Quirimbas Archipelago (North of Mozambique) it is said that they put a spell on you so you'll never leave the island. She reasons, "I feel that is what happened to me."
Photo of Isabel Marques da Silva. (Photo by CORDIO, 2020)
Swaleh Ali Aboud is a research assistant at CORDIO. He holds an MS in marine ecosystem-based management and climate change. Under the Allen Coral Atlas project, he coordinated the ground truthing surveys and the annotation process in Kenya, Seychelles, and Mozambique.
His passion for benthic ecology started the time he was an attaché, he joined a participatory assessment team for the Community Conservation Areas in Kenya and was tasked with studying benthic cover in both fieldwork and performing preliminary data analysis using Coral Point Count with excel extension (CPCe). This background transferred nicely to the machine automated coral annotation program, CoralNet, that is used by the Allen Coral Atlas habitat mapping team.
Photo of Swaleh Ali Aboud. (Photo by CORDIO, 2020)
1. Why are you so passionate about coral reefs? Or, what do coral reefs mean to you?
Isabel: Mozambique has 2,800 km of coast, and most of it is coral reefs, but many people live with their back to the sea. I like coral reefs because they are so beautiful and in such shallow water, can be a window to the sea. If you manage to put a Mozambican in the water to look at coral reefs, you can probably make them love the sea and have better behaviours towards the sea.
Kahaso: There is just something about coral reefs that is intriguing, that just makes you want to find out a little bit more about them.
Swaleh: The society I grew up in relies on marine resources for their livelihood, and the coral reef has the greatest diversity of all marine habitats. I therefore believe that it is my duty to contribute to the sustainable use of marine resources through supporting coral reef science and conservation.
2. What were the biggest challenges you faced on this specific trip? Or on any field trip?
Swaleh: At the beginning of the surveys, we made a small mistake while setting up the GPS. This made it difficult to georeference the photos, and we had to redo the transect. But after that, it went smoothly. It was difficult to access some of the planned transect locations (specifically for snorkeling) as some were located between the wave breaks. This was later solved by creating our own transect. Some areas with different benthic categories (such as Malindi) were not able to be surveyed due to high sedimentation.
Isabel: The logistics in Vamizi are always a challenge. When there are missing GPS batteries or you have a broken measuring tape, all can be difficult to find because of the isolation of the island. Being in a remote part of Africa, such as the north of Mozambique, it was difficult to find internet connection, so uploading the photos was a challenge.
(Left) Setting the plumb bob for a 1 m2 photo, 2020. (Right) Setting up the GPS. (Photos by Kahaso Chembe, 2020)
3. How do you see the role of tech in helping to protect the world's coral reefs?

Vamizi Island, Mozambique. (Allen Coral Atlas, 2020)
Kahaso: I believe that tech will bring a lot of positive impacts to protect coral reefs because many people will be able to identify areas that are hugely affected and can try to rehabilitate them. It's the beginning of an amazing journey in collaboration with different organizations to improve the corals.
Swaleh: Coral reef management relies on reliable scientific findings. Technology plays an important role in delivering these findings by producing new data at a fast speed and on a large scale. In addition to improving our understanding, technology can also collect new data on our reef systems. It saves us time and resources.
4. How have you seen communities benefit from restored coral reefs?
Swaleh: Coral restoration brings to life the degraded habitats that restore communities' livelihoods. Community engagement in the restoration process can also provide locals with jobs and skills.
Allen Coral Atlas data collection of photo transect. (Photo by Jenni Choma, 2020)
5. What gives you hope for the future of coral reefs?
Isabel: Places like Vamizi give me hope that some places are going to do well. Pemba has so much trash, sedimentation and fishing abuse going on, and yet the corals are still surviving.
Kahaso: Peoples' mindsets have begun to change, and different organizations have found different methods to convey the conservation message to people of different ages.
Swaleh: The technological advancement in the study of this important ecosystem gives me hope for better monitoring of changes and a timely warning that can prompt timely action.
_____________
Thanks in part to the field data collected by Isabel, Swaleh, and Kahaso and their teams, and WCS Kenya and Tanzania (see Mike Markovina's blog), the Allen Coral Atlas has just released the maps of Eastern Africa and Mozambique, with the Seychelles coming soon in the West Indian Ocean Islands region later this year.
The Atlas team thanks all of the data collectors including: Swaleh Ali Aboud, Isabel Marques da Silva, Kahaso Chembe, Jenni Choma, Fatma Hassan, Kahaso Ngowa, Derrick Omollo, Winnie Njeri, Mohammed Mwachanze, Abdallah Godana, Randall Mabwa, Erick Thuranira, Simon Kenga, Hassan Mohammad, Said Mwangira, Joao Macuio, Antumane Arabe, Erwan Sola, and Celina Lupaka.
(Top) Abdallah Godana, Derek Omollo, Fatma Hassan, Erick Thuranira; (Middle) Erwan Sola, Winnie Njeri, Hassan Mohammad, Said Mwangira; (Bottom) Simon Kenga, Mohammed Mwachanze, Joao Macuio, Celine Lupaka
While the Atlas utilizes new data from efforts like these, existing data is also extremely important to the creation of the maps. If you or your organization have georeferenced benthic data sets of shallow reef habitats or seagrass beds available, please get in touch with us at support@allencoralatlas.org. All individuals and organizations that provide data are attributed on our website for their contribution, the data itself will not be published so it still retains its novelty, and you will be contributing to a resource that benefits the global coral reef conservation community.
Eastern Africa and Madagascar region. (Allen Coral Atlas, 2020)
We're also eager to connect with people and organizations interested in future data collection efforts, such as the way CORDIO's team collected data. Check out our overview of the transect collection process and get in touch with us at support@allencoralatlas.org.
If you're interested in learning more, be sure to follow along with the progress of the Allen Coral Atlas - newly mapped regions are coming every 6 to 8 weeks until we have reached global coverage by 2021. You can stay in the loop by signing up for our newsletter.